30-Day Weight Loss Success
Finally, a health system that actually works!
After years of trying countless health and weight loss supplements and programs in a constant quest to be fit and healthy, spending crazy amounts of money, I have finally found the solution! When I was first evaluating Isagenix, one of the most important criteria was that the products were non- compromise, non-GMO, sourced from the most pristine locations in the world. I'm continually impressed as I learn about all of the practices in place to ensure only the highest quality products get delivered to my doorstep.
Have you, like me, tried everything out there to lose weight and get healthy?
After years of hating the way I looked in the mirror and most importantly how I felt, I decided it was time for a change. I knew that it had to be possible to lose weight quickly and easily, even while running around like crazy as most busy moms do, with options for super-fast but healthy grab-and-go meals. It turns out that those super-fast meals are the healthiest superfood meals that our entire family LOVES and we look and feel our best physically and even emotionally when we consistently use them each day.
I'm so excited to help you!
I want to see you reach your weight loss goals too… with the added benefit of improved mood,  more energy, toned lean muscle and vibrant health.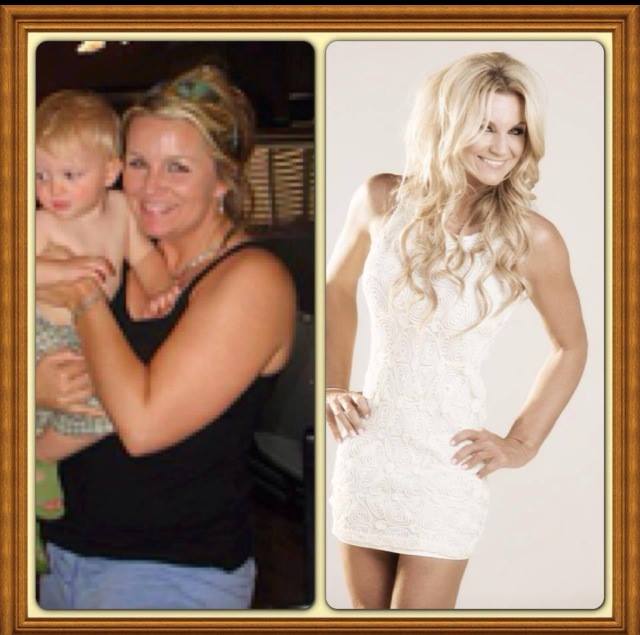 I want you to be like an incredible woman I know, Tracy, who lost 50+ pounds of fat in just a few months using this proven system that's helped thousands of people just like you! Tracy O. said: " I knew I felt better and my body had changed…but, my goodness….from tired, sluggish and sad to healthy strong and happy. Forever grateful to our amazing products. It's not just about weight loss; it's about health and living life to the fullest!"
It's not for everybody. You have to be committed, and you have to have desire. You have to have a "can do" attitude and not waste time whining and complaining.
What Is It?
Our scientifically developed and clinically proven weight loss system and our extraordinary health program have transformed thousands of lives throughout the world, including my doctor friend Marie who lost 15 pounds and many inches in one month. Also, after years of struggling with sleep issues she was able to sleep soundly….and our son was finally able to focus in school, improve his grades and thrilled to achieve a super lean, fit body.
The convenience of making a quick and decadent, tasty superfood shake that fuels your body and with over 242 nutrients and proper nutrition are the reasons for everyone's success on this program, enabling our bodies to finally function as the miracle that they were meant to be. This Cleansing and Fat Burning "starter pak" is ideal for those individuals who want to lose weight using a long-term, flexible program. This system is a ground-breaking path to healthy weight loss and is designed to gently rid the body of potentially harmful impurities, while infusing it with essential vitamins, botanicals and other natural ingredients to help shed pounds naturally without the use of laxatives, stimulants or diuretics. This program has been proven to increase muscle tone which in turn  powers up your metabolism, unlike other programs.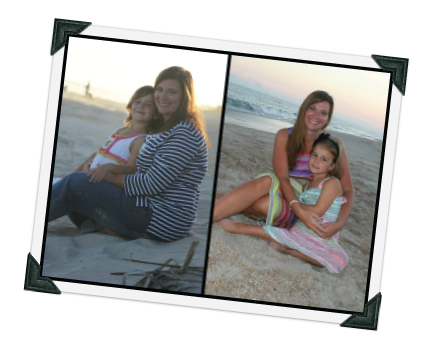 Jackie E. says: "I was so sick of myself and I hit rock bottom on a lot of different levels in my life. I had enough, so I got myself healthy with the amazing nourishment and life-changing Isagenix cleansing and fat burning system of products coupled with clean eating and more food than I ever imagined. I will never go back! Once you change your mindset, you can do anything!"
__________
Here's What You May Experience:
Energy boost
Consistent weight loss over time
Reduced cravings for unhealthy food
Improved muscle tone
Balanced digestion
When I personally began drinking these organic grass-fed whey protein shakes each day, along with other products in the 30-day system, I released 12 pounds and 14 inches within my first month on the program… I started feeling great and noticed that I felt so much happier and less stressed. I have more energy than ever that I felt so much happier and less stressed. I have more energy than ever, have increased my muscle tone and my hair is growing so much more quickly that my hairdresser has even commented.
Laura S. says: "I love seeing how much my life has changed for the BETTER.  Four years ago this same gal was a stress ball inside and out and an under nourished gluten-free eater. I was couponing and selling things online to try and take away financial stress… and fueling my body with sugar to stay alive and joining every exercise group I could because it's all I knew to do. There is no better feeling than health and financial freedom. In 18 months, everything has changed! My nutrition is amazing, this opportunity is life changing… and it sure shows on my face."
__________
Our 30-Day Fat Burning & Cleansing System (click here for details) was compared to the "Heart Healthy Diet" in a recent clinical study performed by the University of Illinois-Chicago College of Applied Health Sciences and we CRUSHED it. Here are the results:
56% More Weight Lost
47% More Fat Lost
Twice as Much Visceral Fat Loss  (as seen by MRI images), and
35% Greater Reduction in Biological Oxidative Measurements (AKA Oxidative Stress)
Here's What You'll Get:
A 30-day targeted, highly effective weight loss program
2 meals per day are included in the system, so you'll save on your grocery budget!
A healthier, happier, skinnier you!
Access to a secret Facebook group and an amazing team to help support you every step of the way!
Here's How To Get Started On Your Weight Loss Success Journey Today:
It's easy! Just click here
When you click on my Isagenix site link above, click the button on the right that says "sign up and save". This will allow you to purchase the system at wholesale.
The total will be about $300 plus shipping.  Ordering is so easy. The website will walk you through ordering and will take you about five minutes.
This is a 30-day program that replaces two full meals per day. If you average the cost of a typical fast food or even an inexpensive meal at home, it is about $5, twice daily… this program completely pays for itself in saved grocery and eating out costs.
Attention: If you keep strictly Kosher  and would like us to customize a kosher pack for you and/or if you have any questions, we are happy to help you…. Please fill out the contact form below with the requested information to schedule a consultation with me or my team.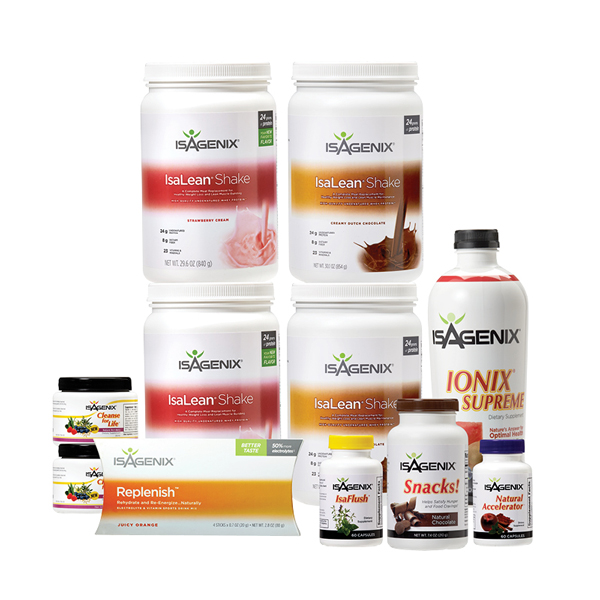 My team and I provide incredible support, along with eating clean and delicious recipes your whole family will love, as well as a Facebook support group to help you achieve your goals in a caring, supportive environment.
Kosher Pak
Important! If you observe Cholov Yisrael, or would like a parve/non-dairy shake option for a Kosher Pak, contact us directly to help you place your order and we will design a custom pack to suit your needs.  The Kosher Pak listed here is Chof K Dairy certified but we do have a Chof K parve/non-dairy option.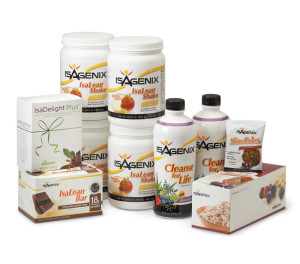 Kosher Dairy Shake (grass-fed whey protein)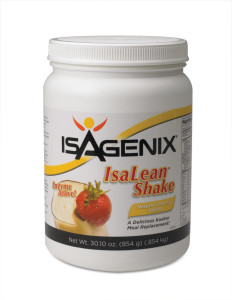 Kosher Non-Dairy/Parve & Vegan Shake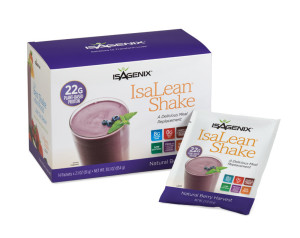 Reserve Your Get-Started Consultation with me Below:
Isagenix is the perfect complement to your busy, healthy lifestyle. It is an all natural organic system that I love. I have seen massive transformations in hundreds of clients with countless benefits that have completely revitalized their health and their lives too. Although I love to cook, even more than the average person, it gives me time freedom from shopping and cooking all of my meals. It is the healthiest fast food when you are on the go or even busy at home. It's not a magic wand, it's a tool of perfect nutrients that when used correctly and daily offers life changing results. The reasons I chose it are endless… sharing it can also be a life changing experience for you as it was for me…
Recession-Proof Your Income
My husband Kami and I are blessed with five children​,​ and we have been through times when things were very tight financially. Time after time our residual weekly income from Isagenix has literally rescued us! It was our answer to taking a leap into the life of our dreams. Not only was I obsessed with the products, I could now help other people relieve their stress, stay at home with their kids, and have the income to live their dreams. Whether someone is a teacher, lawyer, doctor, hairdresser, etc​.​, you are trading your time for money. There is nothing like true financial freedom, which includes time freedom, never missing out on life precious moments with your loved ones. I was able to build my business part-time and create a residual income that pays me weekly, even when I'm vacationing or celebrating/observing the Sabbath and Jewish holidays.
I am so passionate about this company on every level​. I want to work with others who have the same drive and beliefs to reach their dreams and​ want to pay it forward​. Our team has helped thousands ​live their dreams​ while​ doing something they love​ while having fun along the way!  ​If you are hard working, entrepreneurial, passionate and driven​,​ we would love to hear from you!
SERIOUS INQUIRIES ONLY
Please fill out the lead application below and I will email you to set up your one on one phone consultation with me to get started:
Warm regards,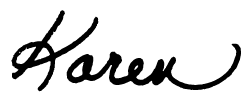 Karen Abir
Creator
deliciousandkosher.com